Future of the Infection Leaderboard
Updated on the 12th of March 2020
Originally published on 22 Feb 19
Published by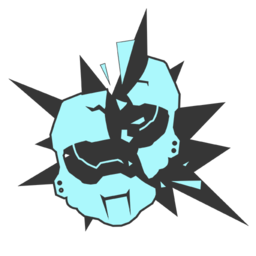 It's been over a year since the third version of the Leaderboard was released, and since then over 300 thousand players have been added, and over 560 thousand games have been downloaded. In February last year I began slowly building the Infinite version, whilst taking a step back from playing Halo due to University and since then a lot of things have changed.
Today I will talk about the new version I have just released, and what I now have planned for the future.
- New version: Leaderboard v3.5
- Leaderboard Version 4
- Release Date
Leaderboard 3.5
This new version of the Leaderboard adds a brand-new News portal that has been completely redesigned. The old News portal was made in only a few days and I didn't put much thought into its implementation because the focus was on the actual Leaderboard. Now I've had time to make the new one and put work into a new design, I will be able to post more articles and add support for multiple Authors in the future.
Other changes include:
- New URLs. All Halo 5 pages are now /h5/[page] instead of /v3/[halo 5 page]. /v3/users is now /users, and /v3/news is now /news. The older URLs will automatically redirect to the new location, but any links to the Leaderboard you have should be updated.
- Gamertag search on the Leaderboard now requires an exact match.
- Overlays for streaming are being discontinued
- The featured video and community moderators section for Infection Hub are being removed from the Users portal. Record of the week has now returned!

In the last version of this article I said I was going to make a feedback page, but now this is a feature planned for the next version, when User Ranks will be more fleshed out. If you want to send feedback in the meantime or report bugs please let me know on Instagram, @eagle_precursor.

Leaderboard v4

This is the last update to Version 3. From now on, new features will only be added to the next version, with this one being supported with bug fixes. The reason for this change is that v4 is a complete rewrite of the App, with a dedicated API backend and a React website / app to replace the current site. The old version of the site will be kept in a read-only mode and I will announce more details nearer the time.

The main goal for Version 4 is to be able to roll-out new features and bug fixes quickly and much more often. I will also be focusing on refining what makes the website great, and adding new features for Users that I hope will increase everyone's enjoyment of the Infection playlist. Here is a list of some of the new features that I hope to add to Version 4 of the website.

- Leaderboard Ranks

Every user of the website currently has a Rank assigned, but there are not many Ranks and no ranks that can be grinded for or shown off to others. In Version 4, User Ranks will become a major feature, with a plethora of Ranks that can be earned by playing the game, getting high on the Leaderboard or reaching milestones. Some Ranks will be similar to commendations in Halo games, and the top tiers for these Ranks will require players to put a ton of time into the website and the game. A list of all Ranks you have earned will be visible in a hierarchical view on your profile, and the Rank with the highest weight will be the one displayed with your profile throughout the website.

Here are some examples of Leaderboard and other User Ranks that will be added (names and descriptions may change):

I'm #1 – Earn a #1 position on the Leaderboard for any Stat
I'm a Superstar – Earn 2 #1 positions on the Leaderboard for any Stats
Killionaire Master – Earn 1000 Killionaires in Infection
Dedicated – Update your stats over 100 times.

- Map & Seasonal Leaderboards

More Leaderboards!! In Version 4, every map in Halo Infinite and Halo 5 Infection will have their own Leaderboard that is calculated using Game Analysis and Recent games downloaded for players. Downloading games works differently to Stats, meaning that the number of players on each will be smaller, but my intention is to add as many Filters from the Stats Leaderboard as possible to each Map Leaderboard.

Seasonal Leaderboards are an Infinite only feature that I hope to create at most 6 months after the Infection playlist in Infinite is launched. The seasonal leaderboard will be calculated using Recent Games and use a skill rating system that emulates Ranked playlists currently in Halo. This idea may evolve, and I'll talk more about it nearer the time.

- Player Projections

The player stats pages allow you to view your stats for every day that you have updated. This means if you have updated your stats hundreds of times, you can go back and see the progression of your stats, how you've improved over time, the best days you've ever had, and days you really shouldn't have grinded for 17 hours just to get 100 naires.

Going back into the past to see your progression is great, and with Player Projections, you will be able to see into your future. Using past data, this page will show charts that show future predictions for your stats. You will be able to choose a custom date in the future or ask to see your stats after playing a certain number of games, e.g. 1000 more. All filters will be supported, as well as ratios.

Each week there will be 12 challenges available for all Users to complete. You must link your gamertag for challenges to work, so I can tell that you played the games this week rather than waiting for months to update and then completing all the challenges at once. These 12 challenges are split into 3 categories and 4 difficulty tiers, ranging from Easy to Extreme.

These challenges will award User Ranks and are based on the challenge system back from my favourite halo, Halo Reach.

Types:

Skill Challenges: These are based on Stats that are used to Generate Rating, the so called Legendary medals such as Killionaires, Cures, Flies etc.
Grind Challenges: These are challenges that should be attainable by all players given enough playtime, and a high skill isnt necessarily required for them
Unknown Challenges: These are based on rare Leaderboard Stats that have a low count for #1. An example of this could be something like Alley Oop, which the #1 player only has 3 of at the time of updating this post

Tiers:

Easy (Achievable by all): Aimed for new players who want to jump into the challenge scene.
Normal (Achievable by most): A little step up from the easy difficulty, but still relatively straight forward to attain with enough practice.
Advanced (Achievable by fewer): The amounts will be more difficult, and will provide a good challenge for players.
Extreme (Achievable by the top 1%): Even for a top player, these will be ridiculous to achieve and may take up your whole week.

I hope your excited for these features, and I'm excited to release these and more in the next version.

Release Date

I'm coming to the end of my degree at University, which means currently I have little to no free time to work on the Leaderboard. All updates will be posted here and on the @eagle_leaderboard Instagram account, and I plan for Version 4 to release around the same time as Infinite if not a little sooner.

I hope to make a preview website a few months before Infinite that Users can signup to using the new system and see the new features before they are released.

Thanks for reading, and I will share more soon. – Jordan
Leaderboard version 3.3 is out, with all new Map portals for Records, showing Map stats and the Top 10 Map Records.
Welcome to the third version of the Infection Leaderboard, with a new Rating system and the Records Portal!